US-China Peoples Friendship Association
DC Metro Area Chapter
Developing and building lasting friendships based on mutual understanding through educational, cultural, technical, and commercial exchanges between the people of China and the people of the United States
---
China, with nearly one quarter of the world's population, has emerged as a nation that plays a significant role in world affairs.
With the realization of full diplomatic relations between the governments of the U.S. and China in 1979, opportunities for the American and Chinese people to learn from each other have increased significantly. Cultural, scientific, educational, medical, and technological exchanges, which are of great value to both countries, are expanding rapidly. The US-China Peoples Friendship Association initiates and participates actively in these exchanges.
Exchanges and programs organized by USCPFA are helping to build a bridge of friendship between our countries. This friendship, based on personal knowledge of the two countries, can play an important role in maintaining world peace.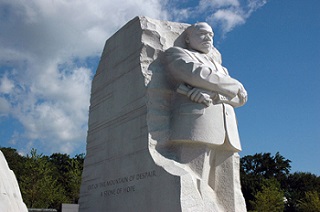 Martin Luther King, Jr. Memorial